My Weight Loss Story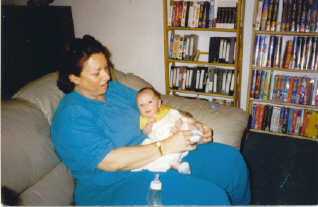 I do not know what I weighed here,
but I'm guessing 300 pounds.

I am typical of many woman that gain weight with pregnancies. I gained 70 lbs. with my first child at age 23. When my second son was born I kept the gain to only 20 lbs, but I was still very over weight. I lost, gained more, lost gained more with yo yo dieting for many years until I turned 40. I made the decision to start eating right after four days of a really bad headache. My stomach had shrunk after not having ate very much during those four days. When I would eat, it would only be healthy food and much less then I was used to.
This was me in Jan of 98 at 280 pounds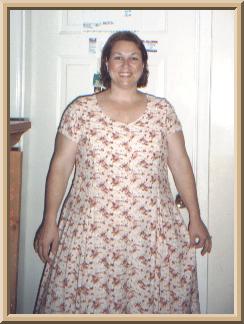 I met Lisle and wanted to lose much more before he saw me, but he promised me that it didn't matter to him. I then agreed to meet him at 230 pounds. Lisle accepted me at this size and told me that if I lost the weight it would just be an added bonus for he loved me for the person that I was inside. I still wanted to continue to lose more weight for my own well being and for ME. But the thought of being with the man that God intended me to be with gave more reason to want to be at my best. I remember telling Lisle that I wanted to be like a butterfly coming from a cocoon and being something really beautiful in the end.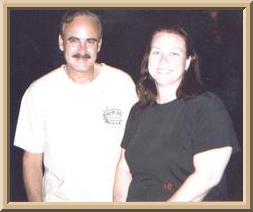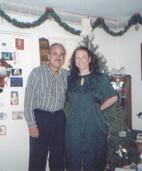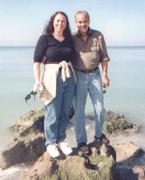 I then started focusing more on getting my life in order and started going through my house and packing for my move away from the home that I lived in for 19 years. I know that this helped keep me busy and kept my mind off eating as well as giving me some much needed exercise for I had become comfortable with a life of happiness in food. I now had something to look forward to and put my mind on getting through one day at a time. Time went by and I kept losing more weight and then I left Orlando.

I choose to move to Lakeland for the beauty of the place that my very good friend lived. When I would come to visit her I loved it. I also wanted to be closer to Lisle for he lived in Winter Haven and worked in Lakeland. I got to see more of him as we spent our weekends and weeknights together. We started walking around a three mile lake each night after dinner. I unpacked my home and got everything in order then started thinking about finding a job. I applied for a doctor's office in November and spent the next six weeks going through interviews with them. By now Lisle and I were living together. I lost more weight through this period and was down to 194 by Christmas, left picture above, and 190 on New Year's Day, right picture above.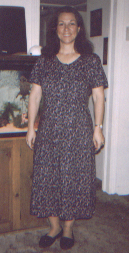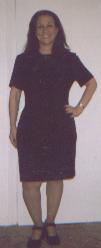 After the holidays were over I finally heard from the doctor's office and was offered a job working at the front desk checking in patients for their appointments. I started on Jan 3, 2000. The job required me to get up and down all day long, checking the sign in list, marking the patient off, and then sitting down with them to check their date of birth, address and all their information. I changed anything needed then sent a ticket back to let the doctor's office know they are ready to be called back. There are five doctors in the main office. Being so active at work really helped me. I had lost down to 172 when these photos were taken on Feb. 28. 2000.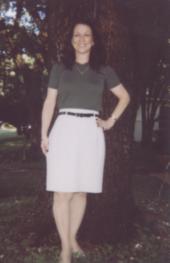 I started doing patient account in March, and on the phone checking bills or filing claims. I took payments and checked the appointment list for the next day to see if any money is owed before the patient sees the doctor. I liked it, but missed the front desk. I weighed in on August 12 and I am down to 154 now. This was taken by Lisle, right before we went out dancing. We both stayed active to try to burn extra calories.





This was taken December 10, 2000 and I was down to 150. This is a picture of Lisle and I at Cypress Gardens in Winter Haven. I went back to being a medical receptionist at the front desk and really loved my last year with the company.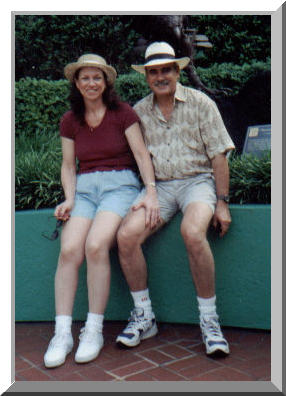 Our wedding
Feb. 1, 2001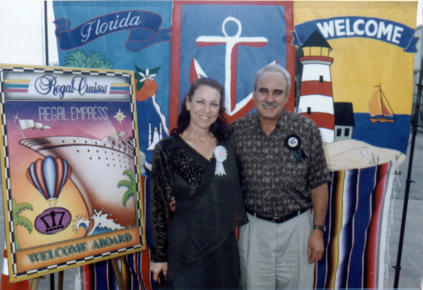 I even lost three more pounds on our honeymoon by
eating healthy at every meal on the cruise ship.










Thank you for my globe Carol!
She is my logo and a dream come true!!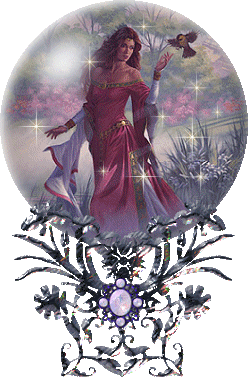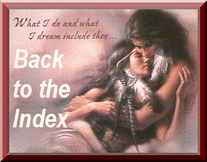 Don't forget to sign!!