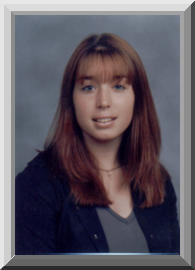 First let me start by saying that I didn't receive my daughter until she was four. She is my ex-husbands daughter from his first marriage. I know my lifes purpose was planned out for me to be there for her. She just told me that this is a song of how she feels about me and so I wanted to put it on my page. Such an honor to know she feels this way about me. Wow! I would like to say Thank You God! I have known our love was special, but this seals it for me. These words may of been writen for a lover, but to hear them coming from my daughter brought tears to my eyes. And of course we hugged each other.
Because You Loved Me
For all the times you stood by me
For all the truth that you made me see
For all the joy you brought to my life
For all the wrong that you made right
For every dream you made come true
For all the love I found in you
I'll be forever thankful
You're the one that held me up
Never let me fall
You're the one who saw me through,
through it all

You gave me wings to make me fly
You touched my hand,
I could touch the sky
I lost my faith
you gave it back to me
You said no star was out of reach
Your stood by me and I stood tall
I had your love, I had it all
I'm grateful for each day you gave me
Maybe I don't know that much
But I know this much it true
I was blessed because I was loved by you

Your were always there for me
The tender wind that carried me
A light in the dark shining
Your love into my life
You've been my inspiration
Through the lies you were the truth
My world is a better place
Because of you

You were my strenth when I was weak
You were my voice when I couldn't speak
You were my eyes when I couldn't see
You saw the best there was in me
Lifted me up when I couldn't reach
You gave me faith cause you believed
I'm everything I am
Because you loved me.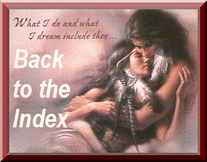 Don't forget to sign!!



This page was created on 8/12/99