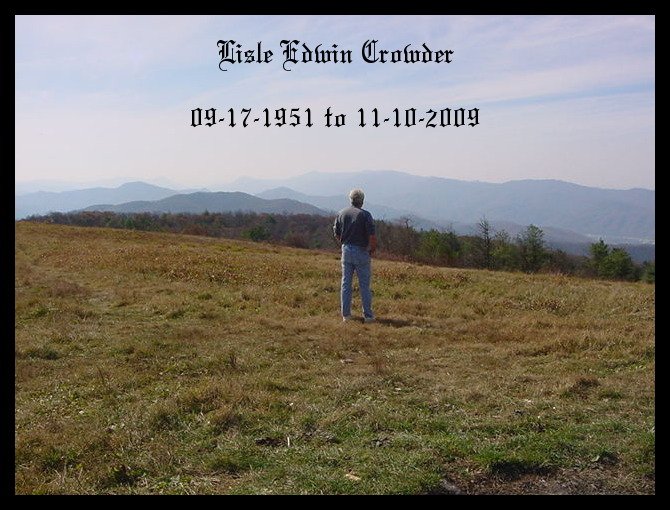 As I promised you, I'm taking very
good care of your Josie.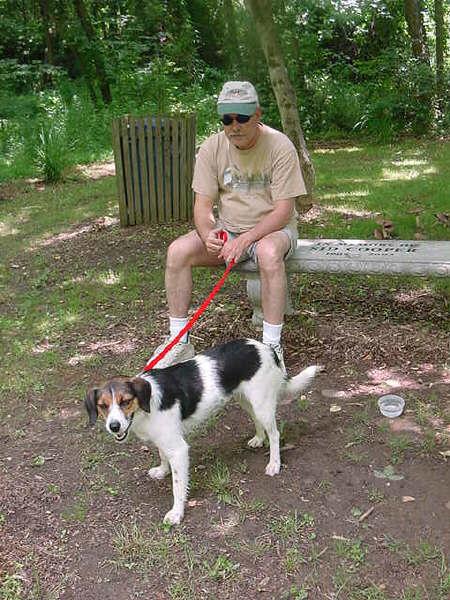 WHEN TOMORROW STARTS WITHOUT ME
AND I'M NOT THERE TO SEE
IF THE SUN SHOULD RISE AND FIND YOUR EYES
ALL FILLED WITH TEARS FOR ME

I WISH SO MUCH YOU WOULDN'T CRY THE WAY YOU DID TODAY
WHILE THINKING OF THE MANY THINGS WE DIDN'T GET TO SAY
I KNOW HOW MUCH YOU LOVED ME, AS MUCH AS I LOVED YOU
AND EACH TIME THAT YOU THINK OF ME I KNOW YOU'LL MISS ME TOO

BUT WHEN TOMORROW STARTS WITHOUT ME PLEASE TRY TO UNDERSTAND
THAT AN ANGEL CAME AND CALLED MY NAME AND TOOK ME BY THE HAND
HE SAID MY PLACE WAS READY IN HEAVEN FAR ABOVE
THAT I WOULD HAVE TO LEAVE BEHIND ALL THOSE I DEARLY LOVE

BUT AS I TURNED TO WALK AWAY A TEAR FELL FROM MY EYE
FOR ALL MY LIFE I'D ALWAYS THOUGHT, I DIDN'T WANT TO DIE
I HAD SO MUCH LEFT TO LIVE FOR,SO MUCH,YET TO DO
IT SEEMED ALMOST IMPOSSIBLE THAT I WAS LEAVING YOU.
I THOUGHT OF ALL THE YESTERDAYS,THE GOOD ONES AND THE BAD
I THOUGHT OF ALL THE LOVE WE SHARED AND ALL THE FUN WE HAD

IF I COULD RE-LIVE YESTERDAY,EVEN FOR A WHILE
I'D SAY GOODBYE AND KISS YOU AND MAYBE SEE YOU SMILE
BUT THEN I FINALLY REALIZED THAT COULD NEVER BE
FOR EMPTINESS AND MEMORIES WOULD TAKE THE PLACE OF ME
AND WHEN I THOUGHT OF WORLDLY THINGS I MIGHT MISS COME TOMORROW
I THOUGHT OF YOU,AND WHEN I DID MY HEART FILLED WITH SORROW
BUT WHEN I WAKED THROUGH HEAVEN'S GATES I FELT SO MUCH AT HOME
WHEN GOD LOOKED DOWN AND SMILED AT ME FROM HIS BEAUTIFUL THRONE
HE SAID "THIS IS ETERNITY AS I HAVE PROMISED YOU

TODAY YOUR LIFE ON EARTH HAS PASSED BUT HERE IT STARTS ANEW
I PROMISE NO TOMORROW BUT TODAY WILL ALWAYS LAST
AND SINCE EACH DAY IS THE SAME WAY,THERE IS NO LONGING FOR THE PAST"
"FOR YOU HAVE BEEN SO FAITHFUL,SO TRUSTING AND SO TRUE
THOUGH THERE WERE TIMES YOU DID SOME THINGS YOU KNEW YOU SHOULDN'T DO
BUT YOU HAVE BEEN FORGIVEN AND NOW AT LAST YOUR FREE
SO WON'T YOU TAKE MY HAND AND SHARE MY LIFE WITH ME?"

SO WHEN TOMORROW STARTS WITHOUT ME DON'T THINK WE'RE FAR APART
FOR EVERYTIME YOU THINK OF ME,I'M RIGHT THERE IN YOUR HEART!!



You are the love of my Life!

Lisle

This page is only a small token of the love that I feel for you.
You are gone now, but never forgotten is our love.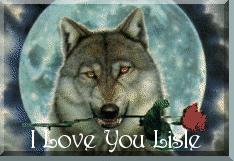 You are the most wonderful man that I have ever known in my life. I have so much to be thankful for because of you. I cannot begin to name the things that you have done for me. I only want to return the love that you have shown me by being there for you always. I love you with all my heart, soul and total being. I know that words can only say what the heart feels, but I can show you this for the rest of my life if I am given the chance. I do hope that we have many years together. Let's stay close as we are now. Never to drift apart. Stay open with me for new ideas of how we should share our hopes and dreams together.
I love you!!! Your princess, Brenda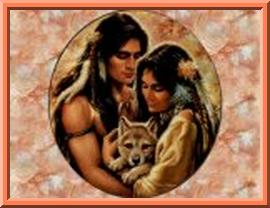 Maybe God wants us to meet a few wrong people before meeting the right one so that when we finally meet the right person, we will know how to be grateful for that gift.

Love comes to those who still hope although they've been disappointed - to those who still believe although they've been betrayed - to those who still love although they've been hurt before.

The beginning of love is to let those we love just be themselves, and not twist them with our own image - otherwise, we love only the reflection of ourselves we find in them.

It's true that we don't know what we've got until we lose it, but it's also true that we don't know what we've been missing until it arrives.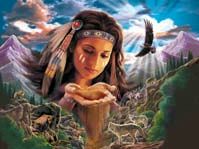 The best and most beautiful things in this world can neither be seen nor touched, but can be felt with the heart.

Love is when you take away the feeling, the passion, and the romance in a relationship and find out you still care for that person.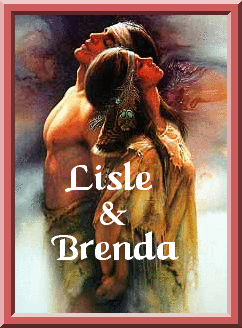 *Don't go for looks; they can deceive. Don't go for wealth; even that fades away. Go for someone who makes you smile because it takes only a smile to make a dark day seem bright. I hope that I am the one that makes you smile.
*May you have enough happiness to make you sweet, enough trials to make you strong, enough sorrow to keep you human, enough hope to make you happy, and enough money to buy me gifts.
*The best kind of mate is the kind you can sit on a porch and swing with, never say a word, and then walk away feeling like it was the best conversation you've ever had.


From my first Boo in the chatroom as I whispered to you, to our distance apart, to our joining together as one, to our future together I am yours totally and completely, I will honor and cherish you until the end of time.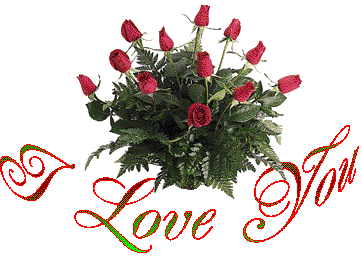 All my fears have been cast aside
for our love is a perfect
love from God above!
Now and Forever, Brenda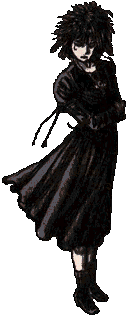 Thank you for my Christmas letter sweetheart. I knew I felt that way about you, but I never even imagined that your love for me was that strong. You care more for me then any man has ever before, and with that love I can be a proud woman with her man by her side. I thank you for the ring, to wear your birthstone is an honor and I will glance at it through my days away from you at work, and feel your love as the hours go by.

Your heart is as big as mine, and you show me that with your caring for others not to go without. God has blessed us and I am grateful for all that I have with you. It may be hard sometimes to deal with, but in the long run I know that it is for a reason.

You mentioned me taking care of you in your letter to me, and I want you to know that you are a joy to do for. I enjoy being there for you and giving of myself is only a small part of loving you. I find joy in small things with you, like never before in my life. I am sorry that I make you feel uncomfortable when I stare at you. I feel like that song your mom and I sing, I can't take my eyes off of you. Just know that when I glance at you, it is hard to pull away from something so gorgeous to me.

I also want to thank you for sharing your mom with me, for losing my mom so many years ago has left me empty until she came into my life. She talks with me with true caring and shows me that I am accepted as her daughter in every way. For that I am double blessed, and I will be grateful for that along with many other things from you.

You have given me gifts that no man has ever done. You have shown me that you really do love me with reaching out to me when I hurt. I know that we will be together for many years and that they will be filled with all the joy and happiness that we both so desired. I thought that our relationship only happened in the movies, but I was wrong, there is a fairy tale ending to us. I knew that I loved you before I met you, and then falling deeper in love with you has been a dream come true.

I love you Lisle, and I know that you truly love me for the way that you show me everyday. I wish for you a Merry Christmas and having your daughter with us will make it complete. I am glad that I will finally get to meet her for I know that she is a reflection of your goodness as you are of your mothers.
Love Brenda

A Whole New World

I can show you the world
Shining, shimmering, splendid
Tell me, princess, now when did
You last let your heart decide?
I can open your eyes
Take you wonder by wonder
Over, sideways and under
On a magic carpet ride

A whole new world
A new fantastic point of view
No one to tell us no
Or where to go
Or say we're only dreaming

A whole new world
A dazzling place I never knew
But when I'm way up here
It's crystal clear
That now I'm in a whole new world with you
Now I'm in a whole new world with you
Unbelievable sights
Indescribable feeling
Soaring, tumbling, freewheeling
Through an endless diamond sky

A whole new world
Don't you dare close your eyes
A hundred thousand things to see
Hold your breath - it gets better
I'm like a shooting star
I've come so far
I can't go back to where I used to be

A whole new world
Every turn a surprise
With new horizons to pursue
Every moment red-letter
I'll chase them anywhere
There's time to spare
Let me share this whole new world with you

A whole new world
That's where we'll be
A thrilling chase
A wondrous place
For you and me

If you see something on my site that you believe infringes a copyright, please notify me and I will immediately remove the page or give proper credit to the author. I have made every effort to credit an author or illustrator when I have used the work of another person.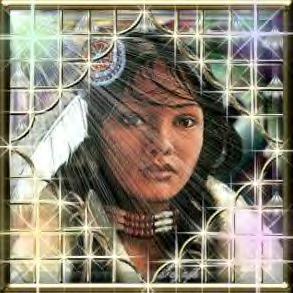 Don't forget to sign!!